Electronic Prescribing Software for Hospice Care
Providing comfort-focused care to physicians on-the-go.
Hospice physicians regularly write prescriptions while providing comfort-focused care. Because you often spend time working in the field instead of a traditional office, getting prescriptions to pharmacies can pose significant challenges and take time away from your patients.

Like other medical professionals, hospice practitioners must balance their time between caring for patients and completing administrative tasks. To help streamline the prescription process and ease the unique challenges hospice professionals face, RXNT offers a cost-effective, flexible electronic prescribing software for hospice and other medical organizations. Learn more about the benefits of using our e-prescribing software for hospice care below.
What is e-prescribing software for hospice?
Electronic prescribing software, or e-Rx, is a type of software that allows providers to send prescriptions to a pharmacy digitally using almost any internet-connected device. For hospice care, this means prescribers can send prescriptions easily from wherever they work, using a smartphone or other mobile device.
Medication history
In addition to sending prescriptions, practitioners can use RXNT's e-prescribing to view a patient's medication history, perform drug interaction checks, and more. We introduced our e-prescribing solution for hospice care in 1999, and today our cloud-based software is Surescripts and DEA-certified for the electronic prescribing of controlled substances (EPCS).
What are the benefits of e-Rx software for hospice organizations?
Hospice organizations have unique needs when it comes to prescribing medications—they often prescribe controlled substances from remote locations or a patient's bedside, for example. Our cloud-based, DEA-certified electronic prescribing provides a number of benefits for hospice organizations, including:
Features such as automated drug-drug, drug-allergy, and drug-diagnosis interaction checks and integrated databases allow providers to improve patient safety while maintaining efficiency. Our EPCS-certified electronic prescribing software can securely transmit prescriptions for class II–V controlled substances.
RXNT's eRx solution comes with a free mobile app for iOS and Android that hospice physicians can use to conveniently prescribe from anywhere.
Access to patient-specific formularies allow you to choose the best medication for each patient.
Our e-prescribing software for hospice organizations supports automated refill notices, Electronic Prior Authorization (EPA), and access to all U.S. retail and mail pharmacies.
With these benefits, it's easy to see why hospice practitioners choose RXNT's cloud-based, integrated electronic prescribing solution.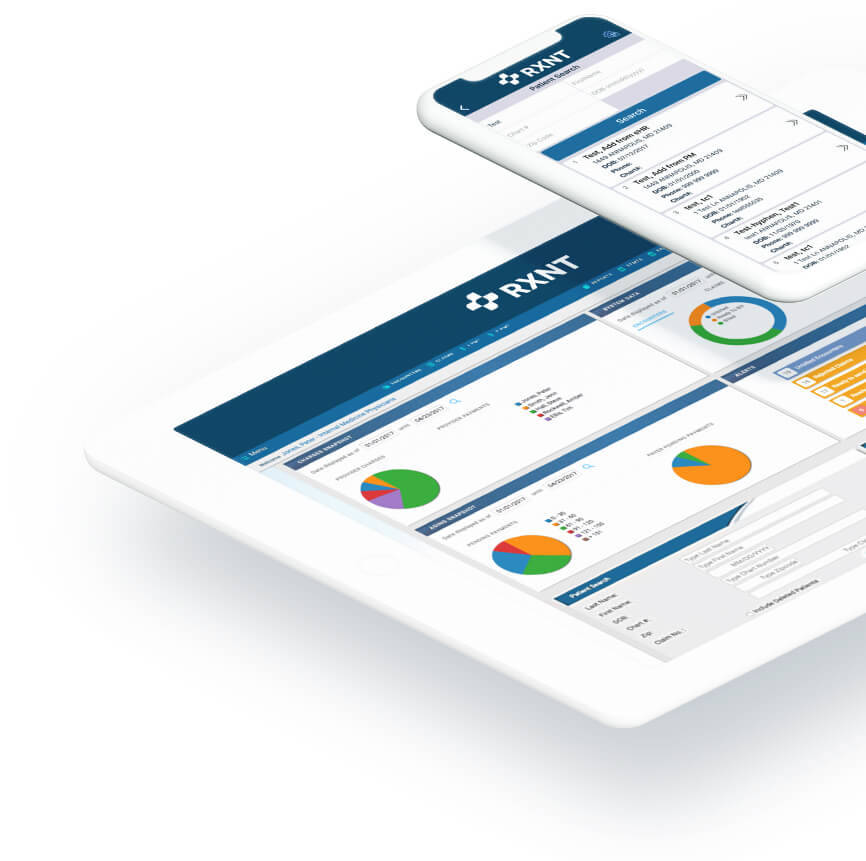 Request a demo to get started with our e-prescribing software
As many hospice organizations have already discovered, e-prescribing is a valuable tool. Our e-prescribing solution can help you increase efficiency and quality of care so that you can focus on what you do best—delivering patient care.
To see how our EPCS-certified e-prescribing software works for hospice organizations, contact us or schedule a live demo. Our knowledgeable team members work hard to provide excellent customer service and support, so you can find the healthcare technology solution that's right for you.