Electronic Medical Records System
Make your practice more efficient and productive.
Healthcare organizations of all sizes and specializations balance patient care with administrative tasks every day. Physicians must keep track of patient data, place lab orders, and write prescriptions and referrals to other medical professionals. Without a reliable Electronic Health Records (EHR) system, handling all of these tasks individually can sap valuable productivity and take time away from face-to-face interactions with patients.
At RXNT, we believe all healthcare organizations deserve access to the tools they need to serve patients effectively, which is why we offer our feature-rich electronic medical records system for an affordable price. Discover how our EHR system could make your practice more efficient below.
What is a cloud-based Electronic Health Record system?
A cloud-based health record system is a type of software that allows you to manage patient records easily from almost any internet-connected device, including mobile devices. An EHR allows physicians and other healthcare workers to quickly access and record patient information, share records with patients and other professionals, and complete a variety of administrative tasks within one system.
ONC-Certified Medical Records System
Our EHR is an ONC-certified medical records system, which means it meets the technical and interoperability requirements established by the Office of the National Coordinator for Health Information Technology, so you can feel confident implementing it into your practice.
What are the benefits of our ONC-certified EHR system?
In addition to managing patient charts, an EHR solution from RXNT allows you to place lab orders, send faxes, and write prescriptions electronically. The result? Streamlined workflows, reduced workloads for physicians, and greater practice productivity overall.

Our ONC-certified, cloud-based EHR system comes with a range of benefits for physicians, administrative staff members, and patients of healthcare organizations. These benefits include:
RXNT EHR comes with an included patient portal which allows individual patients to view their medical documents, pay their bills, and schedule their appointments. Physicians can also communicate with patients using this portal, leading to stronger patient-doctor connections and better health outcomes.
Our EHR is easy for non-technical staff to use, so your team can start benefiting from electronic record management right away. We also include training at no additional cost to help get new and existing staff members up-to-date quickly and easily.
RXNT's EHR system allows physicians to utilize charts how they prefer. Custom and special templates make entering patient information faster and more efficient.
You expect your software to integrate with other healthcare IT solutions. Our Electronic Health Record system integrates seamlessly with RXNT's electronic prescribing, practice management, medical billing and scheduling software offerings.
With these features, RXNT EHR meets the patient record management needs of practices of all sizes, from large hospitals to solo practitioners.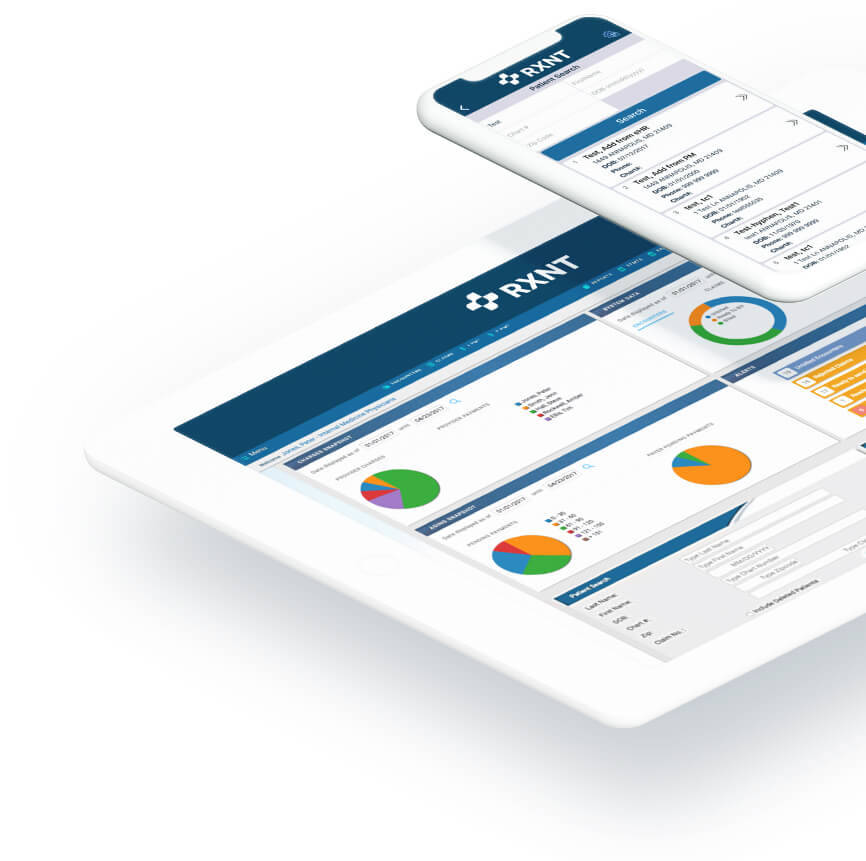 Get started with RXNT's Electronic Health Records system today
Since 1999, RXNT has provided revolutionary technology solutions for the healthcare industry. Today, we remain dedicated to offering high-quality, affordable software and excellent customer service. Our helpful team can assist you through implementation and beyond with training, regular updates, and ongoing, U.S.-based support. To see how RXNT software could solve your patient record management challenges, request a live, personalized demo today.