Electronic Health Records
Easy-to-use access, 24/7, from anywhere.
Electronic Health Records with a Mobile App
Medical practices must balance patient care with the demands of administrative work. Without the right tools, managing patient records can slow down the workday and take focus away from what you do best—delivering patient care. Other responsibilities like scheduling, sharing data, and patient check-ins can also take up valuable time.
To reduce the time spent on administrative tasks and increase efficiency, many practices use electronic health records (EHR) software. RXNT's EHR software features an integrated mobile app for iOS and Android devices, which provides 24/7 easy-to-use access to help you streamline operations and increase revenue, while improving quality of care and maintaining compliance.
What sets our EHR software with mobile app apart?
RXNT's EHR mobile apps allow users to securely record and access patient data from anywhere—mobile phone, tablet, or computer. It enables faster encounter documentation, and incorporates helpful features like e-faxes, lab ordering, and patient portal integration. You'll also enjoy greater portability and convenience when creating appointments and checking-in patients.

Complete administrative tasks from anywhere with an internet connection—in the office, at home, or with a patient. Both physicians and general office staff will benefit from RXNT's time-saving, user-friendly EHR software with a mobile app.
Benefits of RXNT's mobile electronic health records software
Our electronic health records software also features convenient scheduler functionality at no extra cost. This app allows staff to view patient information and personnel resources, and schedule patient appointments on iOS and Android mobile devices. Physicians can use the integrated mobile app to enter patient information at the point of care and access important medical records whenever they're needed.
RXNT's mobile EHR software can help streamline workflows, boost patient satisfaction, and improve record accuracy. Other benefits of choosing our EHR software and mobile app include:
RXNT's EHR software is ONC-ACB certified and compliant with Health Insurance Portability and Accountability Act (HIPAA) regulations. Safely access information from your mobile device, send secure electronic referrals, place lab orders, and exchange data with patients and other professionals.
Our EHR is a cloud-based, always-on solution. Every change made in the mobile app syncs automatically to ensure accuracy and minimize risk.
With an integrated patient portal, RXNT's scheduler functionality builds stronger relationships with patients. Answer messages and allow patients to schedule appointments, pay bills, and view document.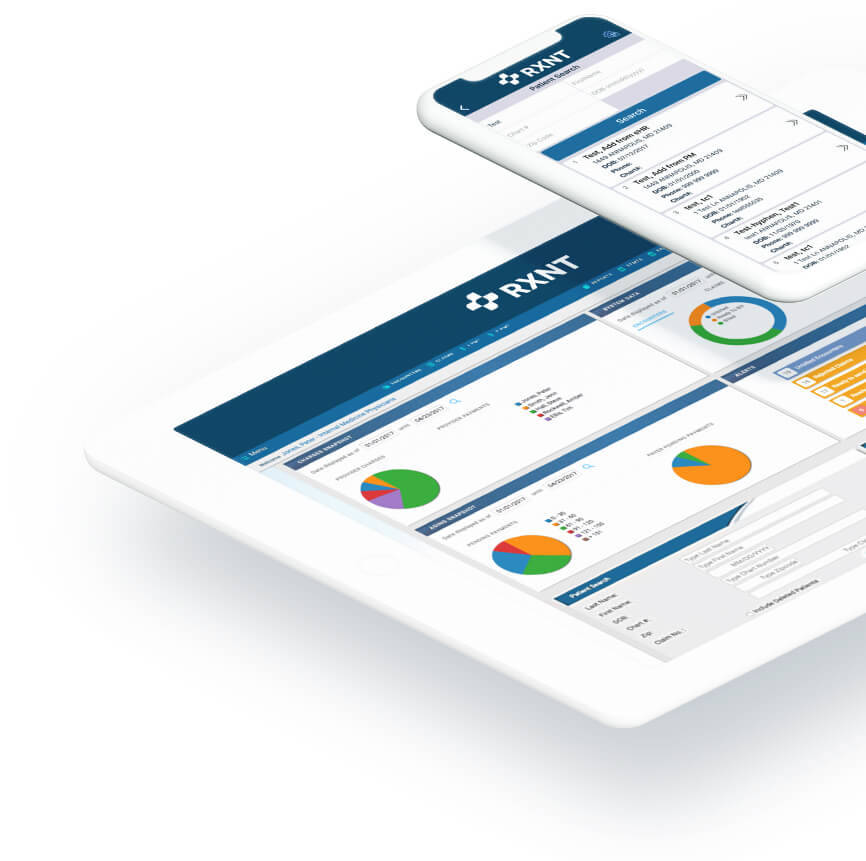 Start using EHR software with a mobile app from RXNT
RXNT's software solutions make it easier for healthcare providers to focus on patient care, and the integrated RXNT mobile app can help you boost office productivity. RXNT's EHR integrates seamlessly with the scheduler app and other healthcare technology solutions, including e-prescribing and practice management software.
To see how we will improve your organization's workflow, schedule a live, personalized demo or enroll in a software plan today.