Cost-Effective Electronic Prescribing
Value-based electronic prescribing software from RXNT.
Healthcare organizations strive to provide the highest possible level of care for patients. At the same time, they need to keep costs low for both their patients and their own business longevity and sustainability.
When you're choosing e-prescribing software, you want the best value and return on your investment. At RXNT, we offer value-based electronic prescribing software at an affordable price. Learn more about the financial benefits of e-prescribing and our e-Rx pricing options below.
Lots of features with one low annual fee
RXNT's electronic prescription software gives providers the ability to send prescriptions to pharmacies digitally from almost any internet-connected device. Our solution is one of the lowest cost in the industry, yet offers these advantages:
Unlimited staff access
You can grant software access to as many non-prescribing staff members as you like. Our licensing fee simply applies to prescribing staff.
Setup and support
We include system setup, training, updates, and ongoing support in the low annual fee for our e-Rx software, so you'll always have what you need to make the most of your e-prescription platform.
Meet your requirements
Our e-prescribing software is a five-time Surescipts certified solution, and is both ONC-ACB and DEO certified for EPCS. Plus, our software meets or exceeds all HIPAA requirements.
Mobile apps
Connect to any retail or mail-order pharmacy from anywhere with our cloud-based system, using the iOS and Android applications
Choose from three different pricing options
At RXNT, we know that medical practices need access to affordable electronic prescribing systems. To make the cost of e-Rx software practical for healthcare organizations of all sizes, we offer three different pricing options:
If you just need electronic prescribing capabilities, choose RXNT's low-cost yearly subscription. At a simple yearly fee per provider, you can send prescriptions digitally and access other cost-effective features, like automated interaction checks.
To improve multiple aspects of your practice, consider our Full Suite of healthcare technology solutions. This software suite includes our e-Rx, EHR, and PM systems.
Choose to pay for your Full Suite subscription annually instead of monthly and you'll save 10%.
Please note that tokens for two-step authentication for electronic prescriptions for controlled substances (EPCS) have an additional $75 annual fee.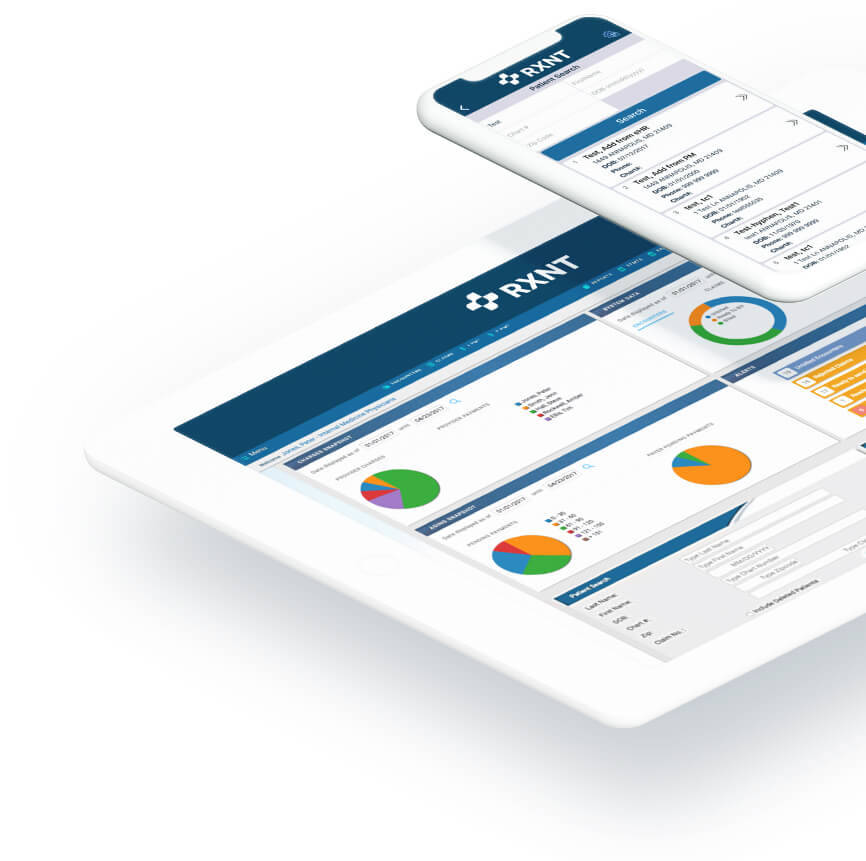 Request a demo to get started
At RXNT, our affordable e-Rx software makes it possible to get the low-cost electronic prescribing solution you need. To get started with e-Rx, request a live demo today. Our knowledgeable team members can show you the benefits of our software and help you find the pricing option that's right for your business.