Cost-Effective Electronic Health Records
Providing the best patient care possible.
Healthcare organizations of all sizes aim to provide the best patient care possible. At the same time, they must keep costs low to ensure their continued success. Labor-intensive administrative tasks within a medical practice—like record keeping and prescription writing—take up lots of time and resources, which is why many organizations use Electronic Health Records (EHR) software. These systems streamline workflows for medical staff and come with other helpful financial benefits.
The cost of EHR software shouldn't keep you from increasing productivity and improving quality of care. At RXNT, we offer affordable Electronic Health Records to meet a variety of practice needs.
How does EHR software keep costs low for healthcare organizations?
EHR software allows medical professionals to record patient information, write prescriptions and referrals, place lab orders, send faxes, and complete other vital administrative tasks using a single electronic system. By combining many aspects of patient record management, EHR software increases efficiency and boosts productivity to save you money. With RXNT EHR software, physicians can spend less time completing paperwork and see more patients in a day.
Other financial benefits of EHR software from RXNT include:
RXNT's Electronic Health Records Software Plans & Pricing
At RXNT, we know healthcare providers need access to affordable healthcare technology solutions in order to remain competitive. To accommodate a wide range of budgets and practical needs, we offer four different EHR software price options:
For practices with tight budgets and modest software requirements, we offer a monthly EHR subscription for $85 per month. If the cost of EHR software has seemed prohibitive in the past, this option could work for you.
We also offer a yearly subscription to our Electronic Health Records software for $900 per year. Both monthly and yearly subscriptions give you access to EHR, e-prescribing, and ongoing customer training and support.
To make the most of your healthcare technology, consider a subscription to our full suite of software solutions. This option comes with e-prescribing, EHR, practice management, and patient portal, billing, and scheduling for just $230 per month.
We offer a 10% discount on subscriptions when you pay annually instead of monthly. This makes a yearly full suite subscription our best-value purchasing option at $2,500 per year.
If you aren't sure which electronic medical records software price best fits your requirements, our customer support team can help you better evaluate the options.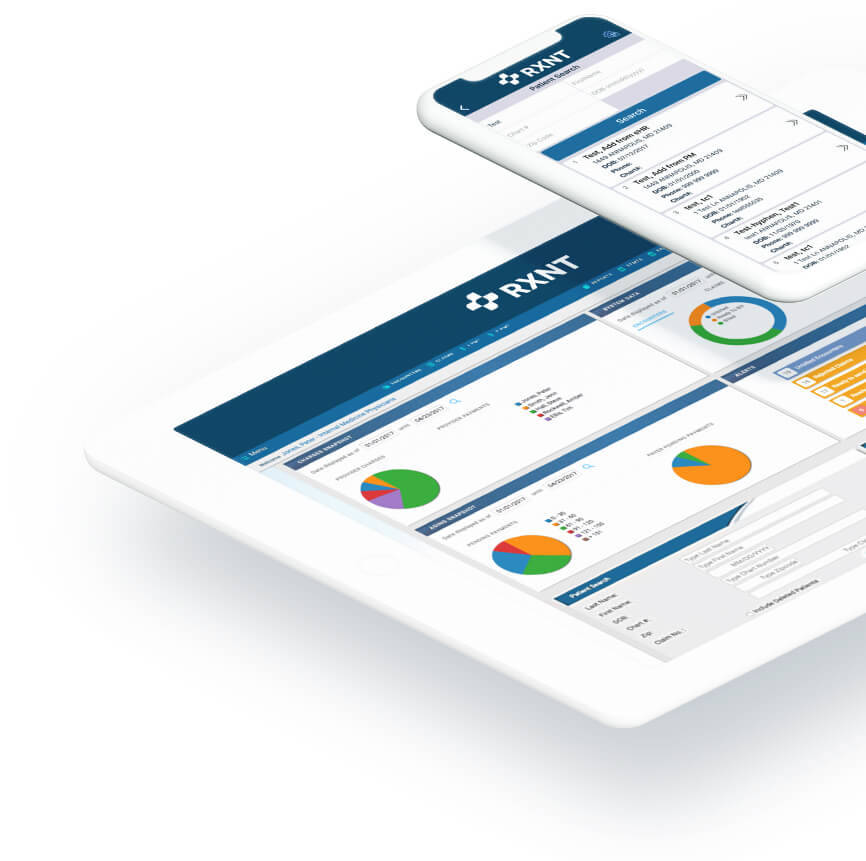 Get started with low-cost Electronic Health Records from RXNT
As many healthcare professionals know, EHR software can reduce the burden of administrative tasks and save you money in the process. Our affordable electronic health records software makes the financial benefits of record keeping available to almost any organization, regardless of size or speciality. In addition to flexible, feature-rich software, we also provide excellent customer support, training, and updates at no additional charge, so you can get the most out of your technology. To get started with our cost-effective EHR, request a live, personalized demo today.